Flags & Banners
Banners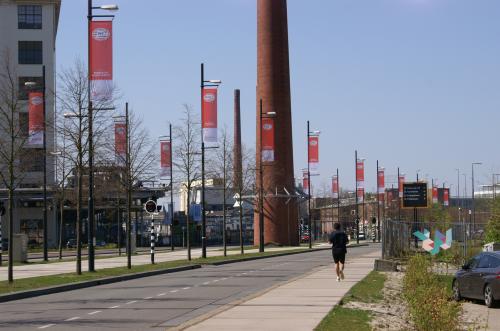 Banners are meant for a decorative and stylish advertising campaign. Several routes are possible. The 'basics' consist of a so-called 'route city centre'. This rouet consists of 170 banners in the following streets of Eindhoven: Boschdijktunnel, Emmasingel, Keizersgracht, Wal, Bilderdijklaan, Gelderopseweg, Vestdijk, Stationsplein-Dommelstraat, Stratumseind, Stationsweg. Furthermore, you can choose an additional route along Kruisstraat and/or Geldropseweg.

The STRIJP-S route consists of banners along the streets: Stationsplein, Mathildelaan (starting at 18 Septemberplein), Glaslaan, Klokgebouw, Strijp-S up to Beukenlaan.

Banner sizes are 290 x 85 cm. Production only by Eindhoven247.
Flag banners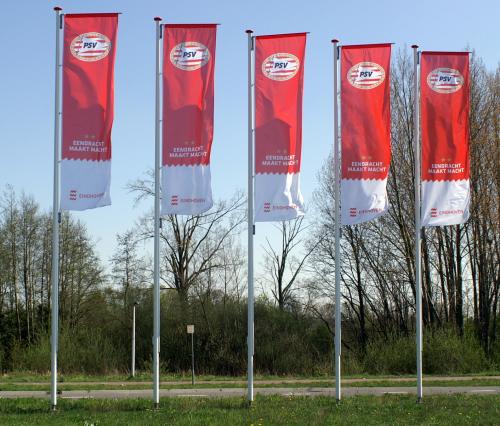 At 12 locations in Eindhoven, you'll find flag poles along the busiest approach roads. They all have the same size: 1.10m x 4 m (bxw) and are situated in a serie of 5 poles.
Locations Flag banners Eindhoven:
Aalsterweg
Boschdijk
Dorgelolaan
JF Kennedylaan
Geldropseweg
Eisenhouwerlaan
Professor Holstlaan
Gagelboschbrug
Tempellaan
Leenderweg
Sterrenlaan
Noord Brabantlaan