LED Screens Eindhoven
ELECTRONIc (LED) EVENt displays
These electronic (LED) screens are placed upon a 4 metres high pillar and are 150 x 260 cm (h x w). They are situated at clearly visible locations along the top 10 busiest approach roads of Eindhoven.
A message (template) must be submitted JPG or PNG file in a format of 144 x 80 pixels or in plural. Preferably, the message needs to consist of: name of the event, date location, link and logo/image. To be delivered no later than one week for placement.
LED SCREENS CITY CENTRE
In the city centre of Eindhoven, 2 digital LED screens are situated:
Rooftop Eindhoven Brandstore/ Tourist Information Office, Stationsplein
Markt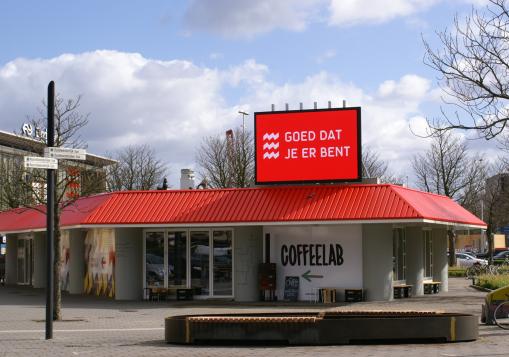 These screens are suitable for event announcements.
The image will be shown for 10 seconds in a three minute time lapse.
You can choose a static or moving image or even a short video. Of course, prolonging your airtime is possible. Please contact us for any further information.